Meet Dr. Lisa Barry-Bennett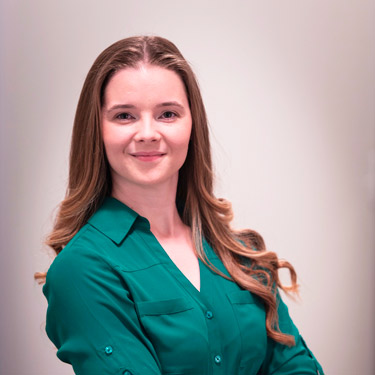 Caring & Compassionate
Dr. Lisa graduated in December 2011 from Missouri Southern State University in Joplin, MO earning a bachelor's degree in Pre-Med Biology. She then attended Texas Chiropractic College in January 2012 and earned her Doctor of Chiropractic degree in April 2015.
An Eye-Opening Moment
Dr. Lisa decided to become a chiropractor after her first experience getting adjusted when she was 19 while volunteering at a free health clinic in Joplin, MO. She didn't realize she was having any issues, but she had her neck adjusted and felt a huge release of pressure in her head and slept better than she had in years. After that experience, Dr. Lisa knew she wanted to provide this kind of experience to as many other people as possible. She has practiced in Asheville, NC, St. Thomas, VI, and Austin, TX.
Life Outside of Our Practice
Dr. Lisa enjoys spending time with her husband, kids and family. She enjoys being outdoors, riding horses, and loves to garden. She is very excited to be serving our Frisco, TX patients!

Dr. Lisa Barry-Bennett | (972) 668-9200