Massage Therapy in Frisco TX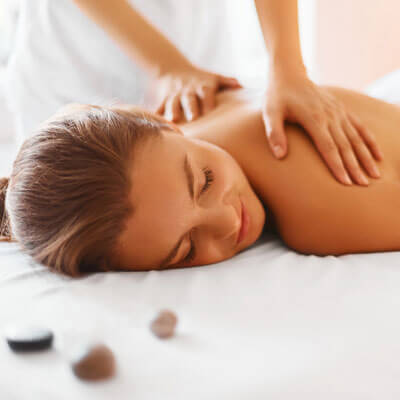 Whether you wish to be transported to a state of tranquility, seek pain relief or want to soothe sore muscles, massage therapy at Venn Chiropractic and Wellness Center can help you feel fantastic! This type of bodywork improves blood flow, relaxes the muscles, and helps the body function better. Massage can benefit patients of all ages, from infants to seniors and everyone in between.
What to Expect With Frisco Massage Therapy
When you come in for your first appointment, we'll have you fill out our intake form, and our massage therapist will lead you to a private and tranquil room; relaxing music is playing, setting the tone for a positive experience.
They'll review your paperwork and have a short interview with you, asking you what your problem areas are and what you're hoping to accomplish.
Privacy is paramount at Venn Chiropractic and Wellness Center, so you will have private time to disrobe and settle onto the massage table under the sheets. Our massage therapists use a non-greasy special gel for the massages. If you ever feel uncomfortable or need to adjust the pressure, please let them know.
Post-session, our massage therapist might suggest some home exercises to enhance your massage benefits.
Our Fees
| Therapy | Cost |
| --- | --- |
| 30 Minutes | $45.00 |
| 60 Minutes | $80.00 |
| 90 Minutes | $120.00 |
Frequently Asked Questions
What are the benefits of massage therapy?
This type of bodywork has many benefits, including relaxation and stress reduction–both mentally and physically, even emotionally. In addition, patients reported improved circulation, better general wellness, reduced pain, quicker recovery from injury and more.
Do I have to be under chiropractic care to get this service at your practice?
While massage can be beneficial to your spine and even help you hold adjustments longer as it loosens the muscles, it's not necessary to be a chiropractic patient to book a session with us.
It can be uncomfortable, as everyone is different. People often think you need to apply deep pressure to get results, but that's not true. Our massage therapists can start with light or medium pressure, and sometimes transition to deeper pressure. Or they may maintain that light or medium pressure that still has a significant impact on the muscles.
How should I prepare for my session?
Because getting bodywork can be dehydrating, it's a good idea to drink water well in advance of your appointment. Don't drink too much water right before your session, however, as that will likely mean a trip to the bathroom.
Our massage therapists have two recommendations: drink a lot of water and take an Epsom salt bath (as there can be some soreness afterward).
How often should I come in for this service?
It depends on your goals, but our massage therapists recommend everyone come in at least once a month.
Do you sell gift certificates?
Yes! Ask us about purchasing them for your friends or family members. They make great holiday and birthday gifts.
Why Choose Our Massage Therapy in Frisco, TX
Your search for top-tier massage therapy ends at Venn Chiropractic and Wellness Center. Our focus is on providing individualized care that supports your body's natural healing process. Whether you're recovering from an injury, looking to ease chronic pain, or simply seeking a peaceful escape from daily stress, our highly experienced massage therapists, are here to cater to your needs. From deep tissue manipulation to gentle Swedish massage techniques, our massage therapists use their vast experience to create the perfect balance of relief and relaxation in each session. As part of the community for over 20 years, we take pride in promoting wellness and tranquility through our holistic approach to massage therapy. Step into our serene, welcoming space, and let us guide you on a journey to better health and well-being.
Book a Session
Experience the remarkable benefits of massage therapy. Contact us today to schedule your session!

Massage Therapy Frisco TX | (972) 668-9200