Meet Our Team
Get to Know Us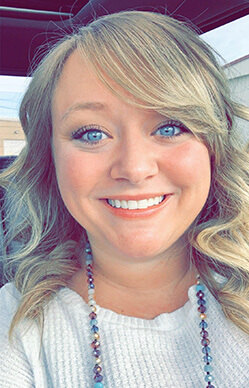 Chelsea | Office Manager
I was born and raised in a small town of Northwest Georgia. I'm now slowly learning to love the fast paced lifestyle that DFW has to offer. Being from Georgia, I am also huge Atlanta Braves fan! In my spare time, I like to go flying with my Husband, read, shop, and FaceTime with my Niece and Nephews.
I have a weakness for anything sweet and Mexican food, so if you have any restaurant recommendations, let me know when you come in to the office!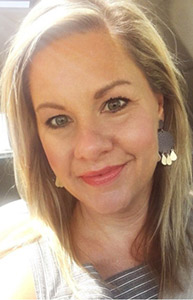 Lindsay | Chiropractic Assistant
I live in the colony with my husband and two children. Our daughter plays several sports which keeps us busy, and our son is a Student at the University of North Texas. I attended NCTC and have a Certification in Medical Coding and Billing.
In my spare time I spend time with my family and our two black labs! I also try to stay active by going to a women's boot camp three times a week.
I'm happy to be a part of the team at Venn Chiropractic and Wellness Center and look forward to seeing you!
Tiffany | Massage Therapist
Starting as young as kindergarten I had chronic headaches and back pain. One day my grandma massaged my shoulders and it helped so I tried it on other people and found that I was able to help ease their headaches and very much enjoyed helping others. I decided to become a massage therapist so that I could get proper training to help even more people. While attending school, getting regular massages, my back pain went away and my headaches became less frequent.
After graduating from The Utah College of Massage Therapy in 1997 I continued seeking opportunities to improve myself, mind and body so that I could better assist my clients through a holistic approach. I found NLP (Neural Linguistic Programming) which was instrumental in helping me better understand both myself and therefore my clients needs. read more
I learned many things including how to change my thoughts to a more positive outlook. I also learned techniques to work through past negative experiences that still drove my actions in a direction that differed from the path I desired to take. All these experiences allowed me to have more understanding and empathy for where my clients are today and how to better help them moving forward.
I'm very much of the belief system that it takes a village to raise a child and sometimes it takes multiple practitioners to best help a client. So I make recommendations based on what I honestly feel is best for my clients whether that's chiropractic care, physical therapy, stretching, specific exercises or massage. My priority is to see the results in clients that I've been able to achieve for myself helping them live their best life.

Venn Chiropractic and Wellness Center Team | (972) 668-9200