Nutritional Supplements in Frisco TX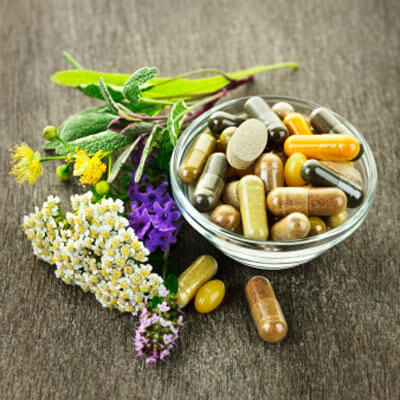 At Venn Chiropractic and Wellness Center, we believe that given the proper nutrition, your body has the amazing capability of keeping itself healthy. We also believe that nutrition should be individualized to meet each patient's needs. For these reasons and many more, we proudly recommend Standard Process whole food supplements.
Standard Process Supplements
While we offer many brands of nutritional supplements, herbs, and homeopathic remedies, our primary line of supplements is Standard Process (standardprocess.com). These supplements are far superior to anything else that I have ever seen. This is the brand that I, Dr. Venn, personally take as well as my wife when she was pregnant and both of our sons.  My wife especially liked the Standard Process B Complex during pregnancy.
The benefits to standard process are many. This is an American company with its farm located in Wisconsin. All of the nutrients are organically grown and carefully prepared using a "low heat" technique that preserves all of the nutrition, phytonutrients and enzymes. While some "whole food" supplements have the same concept of avoiding synthetic vitamins, they fail in the processing when they use high heat and destroy much of the benefit from the food.
When comparing whole food supplements versus typical vitamins, which are synthetic, it's like comparing apples to oranges. Synthetic vitamins are man-made and are basically a chemical formula used to try to reproduce nature's version. Simply, whole food comes from life while synthetics were never alive. Synthetic vitamins are man-made chemicals that are very difficult for the body to process correctly. One of the rules I live by concerning food is: If God made it, it's healthy. If man made it, it's not. In addition, when taking a nutrient from nature, it is always found with thousands of other nutrients, phytonutrients, and enzymes that are equally important. Unfortunately, a synthetic vitamin will only contain the one vitamin and lack all the other thousands of nutrients. Not only does this prevent you from getting all the nutrition you need when taking a synthetic vitamin, it can also create a relative deficiency. This relative deficiency develops because you are only receiving a very small part of a nutritional complex found in nature. Even a synthetic "B Complex", is not the whole complex. When taking dietary supplements, you are looking to increase amounts while also keeping every thing in BALANCE. Balanced nutrition is just as important as having enough of each nutrient.
The bottom line is whole food nutrition is far superior to synthetic vitamins in helping you to attain your health goals. There have even been more and more studies coming out recently that demonstrate that not only are synthetic vitamins inferior, they can actually create more HARM than good. One of the most recent studies specifically showed that taking synthetic vitamins (specifically vitamin D3) could actually contribute to hardening of the arteries. If you are unsure if you are taking synthetic vitamins, please bring into the office what you are currently taking and we'd be glad to take a look. The labels are often times misleading. The fact is 99% of all supplements out there are synthetic so there is a good chance that what you are paying for at the health food store is a synthetic version of the real thing. Quality is far more important than quantity.
Contact Us Today
If you are looking to find out who sells Standard Process Supplements near me,  let us know and we will develop a customized nutrition plan through diet and supplements to help you achieve your goals! Call our Frisco chiropractic office for more information! CONTACT US »

Standard Process Supplements Frisco TX | (972) 668-9200