New Patients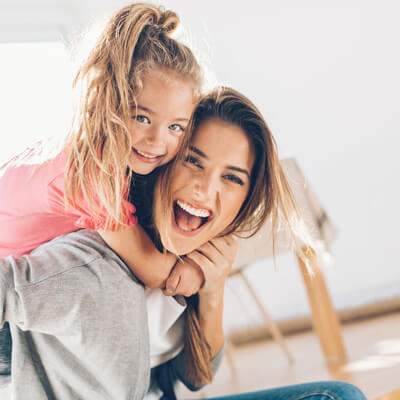 What to Expect on Your First Visit
On your first visit, the moment you walk in the door at Venn Chiropractic and Wellness Center of Frisco, you will be greeted at our front desk with a warm smile. As part of our new patient process, our team will give you our forms to fill out which will help us capture basic information along with the details of your condition, family history, and health status.
To save time on your first visit, you are welcome to fill out our new patient paperwork by using the link below which goes to our patient portal. You will need to be scheduled for your first visit and receive a PIN in order to use our portal.
ONLINE FORMS »

Next, one of our team members will take you to the consultation room so that they may better gather information about your condition. They will also explain vertebral subluxation, the basic concept of what we correct and how it pertains to your health. They will also describe in detail what we are looking for and how we will correct it.
Next, they will take you to our X-ray room (unless you have a contraindication to X-rays such as being pregnant) and you will receive a comprehensive X-ray series showing the whole spine from the front and side views. This is one of the many tools we use to find out what's wrong and to rule out any other pathology which we might not be aware of. This is critical in giving you the precision care you need.
After your films are developed, they will take you to the exam room to do a neurological, muscular, and orthopedic exam. This exam will give us much better idea of the underlying function of your spine.
Last and most important, you will meet with our doctors to view and discuss your X-ray and exam findings and ask any questions you might have at this point. We will also explain in greater detail exactly what is wrong with you and the process to correct it. We want to make sure that you do not leave with no questions unanswered.
Of course, we will give you the first adjustment to immediately begin the healing process. We will again explain what to expect so that there is complete certainty on what the process entails. You will finish the first visit back at the front desk where our team will explain your insurance benefits and schedule your next visit.
Your appointment ends with the same warm smile it began with along with a friendly, "see ya next time!" Welcome to our Frisco chiropractic family!
I had never been to a chiropractor before and I was pleasantly surprised. Everyone was incredibly friendly. Doctor gave great explanations of x-rays and plan of action. Answered all of my questions in detail. Overall excellent experience.

This was my first time seeing a chiropractor. The experience was excellent and I look forward to working with Dr. Venn.

After my first visit I felt relief from the pain I have had constantly for the past few weeks. I feel a balance that I have never felt. I am very excited to see the progress from here.

I am amazed at how good I felt after just one visit. I have been in pain for almost 3 years now. I feel like I have finally found a doctor that will listen to me and is going to try to fix the problem, not just mask the pain!

Dr. Venn logically and patiently explained everything he was going to do based on my X-rays. I have more confidence in him than in any other chiropractor I have ever seen.

Dr.Venn has magical hands. In my first visit itself, he was able to bring out a significant difference for my backache which has troubled me for years.

Great first experience with the practice and chiropractic medicine.
Regular Visits
For your second visit and all future visits, you will once again be greeted by a team member with a big smile and friendly, "hello!" They will show you how to sign into our computer system and enter in the status of your symptoms at the moment.
Next they will take you to one of the "feeder" rooms where you prepare for the adjustment. In the feeder room, you have your own radio to listen to music and a fantastic massage chair to loosen your muscles and relax you for the adjustment. You simply flip a switch to let us know when you are ready. We will come get you for your adjustment as soon as the previous patent's visit is finished.
The wait is typically very short but if you have to wait, at least you will do it in style and comfort. Once we bring you into the adjustment room, we will do a brief chiropractic exam and make all necessary adjustments. As we progress through your treatment plan, we will address any and all health issues that can be helped with our holistic healing methods including exercise, diet, supplementation, emotional stressors, spinal decompression, massage therapy, etc. On each visit, we view the process like taking layers off an onion in the sense that we gradually and methodically work on the different aspects of healing as your body is ready for the next. As everyone is unique, we simply determine what is necessary and address it.
At the conclusion of the visit, before you head back through the feeder room to the front desk, we always ask if you have any health questions. We are happy to answer any and all questions you might have as this can be one of the most important parts of your healing process i.e. learning how to live a healthier lifestyle and how to prevent your condition from returning. Finally you simply check out at the front desk and schedule your next appointment. We look forward to seeing you to continue your progress towards true health!
Schedule an Appointment
Call our Frisco chiropractic office to get started with chiropractic care today!
CONTACT US »

New Patients | (972) 668-9200