Our Services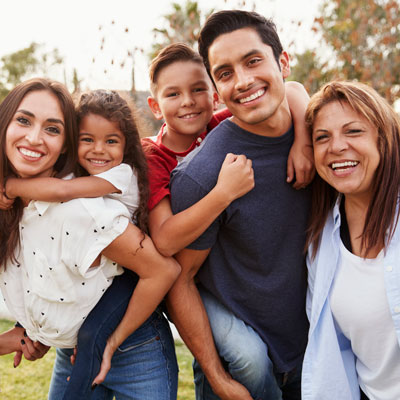 At Venn Chiropractic and Wellness Center, I'm proud to offer patients a variety of services to help restore their health as quickly and naturally as possible. All of the services offered here are designed with you and mind, and you care plan will always be focused to exactly what will benefit your body.
I understand that all patients are unique, and your care should reflect that. Below are some of the services I proudly offer.
Gonstead
The Gonstead technique is a science-backed form of chiropractic adjustment that involves finding subluxation within your spine and removing the interference in your nervous system.
Massage
Focused massage therapy is an integral part of our practice, and we're proud to craft custom massages for our patient's needs. From helping athletes recover from injury to reducing inflammation in the body and providing relaxation, there's something for everyone in massage therapy. We'll begin by getting to know you and your problem areas so that care is focused and designed to bring results.
NormaTec
If you find yourself tired or lacking energy after a long day of working, have poor circulation or just need a little extra help recovering after a hard workout, NormaTec Pulse recovery system may be ideal for you. This pulsing system aims to improve fluid movement in your muscles and tissues, speeding recovery.
Pediatric Chiropractic
We help keep your little ones happy and healthy with focused and effective chiropractic adjustments that are so gentle, they may not even feel anything happening! If parents are nervous, I will gladly show you the amount of pressure used to adjust a child-typically no more is required than that to check the ripeness of a tomato.
Prenatal Chiropractic
For woman who'd like to become pregnant or who are already pregnant, chiropractic care can help provide the balance that your body needs for a smooth, healthy pregnancy. Some of our patients have reported reduced aches and pains associated with pregnancy, faster delivery times, better hip and pelvis position, and even the ability to help a breech baby get into the proper position for delivery.
Supplements
We believe in offering patients the best holistic approach to health, and sometimes that involves identifying areas that are lacking in our bodies nutritionally. We work with the Standard Process supplement team to bring your body exactly what it needs to thrive. Standard Process supplements are free from additives and all nutrients included are grown on their farm.
Hypnotherapy
Did you know that hypnotherapy can help with a variety of health complaints and beyond? Many of our patients have found success with hypnotherapy relating to sports, weight loss, quitting smoking, anxiety and more. Our hypnotherapist Kristin is a state certified Hypnotist, a certified Life Coach and more.
Schedule Your Visit
We'd love to help you express your best health, naturally. Get started today by booking an appointment with our team-we can't wait to welcome you into the practice while helping you to achieve your goals in health.
CONTACT US »
After my first visit I felt relief from the pain I have had constantly for the past few weeks. I feel a balance that I have never felt. I am very excited to see the progress from here.

Dr.Venn has magical hands. In my first visit itself, he was able to bring out a significant difference for my backache which has troubled me for years.

I had never been to a chiropractor before and I was pleasantly surprised. Everyone was incredibly friendly. Doctor gave great explanations of x-rays and plan of action. Answered all of my questions in detail. Overall excellent experience.

Great first experience with the practice and chiropractic medicine.

I am amazed at how good I felt after just one visit. I have been in pain for almost 3 years now. I feel like I have finally found a doctor that will listen to me and is going to try to fix the problem, not just mask the pain!

Dr. Venn logically and patiently explained everything he was going to do based on my X-rays. I have more confidence in him than in any other chiropractor I have ever seen.

This was my first time seeing a chiropractor. The experience was excellent and I look forward to working with Dr. Venn.

Venn Chiropractic and Wellness Center Services | (972) 668-9200